By: Jessica C. Neal, Project Scholar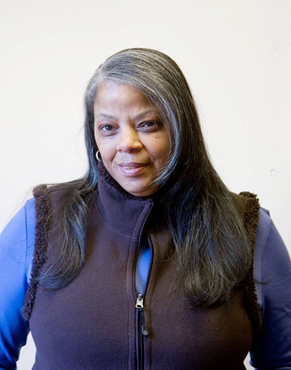 "I ain't been around the world, but I've been around the block." – Andrea Coleman-Betts
Black women with disabilities have emerged as powerful advocates, breaking barriers and challenging the intersecting forms of discrimination they face. These extraordinary individuals have harnessed their unique experiences to champion the rights and well-being of both the disabled and Black communities. Through their unwavering determination, they have become trailblazers, fostering awareness, and driving transformative change in society. As advocates, they tackle issues such as accessibility, healthcare disparities, representation, and systemic discrimination, with an unyielding commitment to fostering inclusivity and equality for all. Their voices serve as beacons of inspiration, empowering others to embrace their identities and dismantle oppressive structures.
This addition to the Intersection of Race and Disability Project will focus on Pittsburgh's own, Andrea Coleman-Betts. Ms. Coleman (as she prefers to be referred to) is a Black Pittsburgher living with disabilities in the Hazelwood community. She is an educator, poet, and advocate fighting for ADA compliance and hoping to shape and pave the way for a more just and inclusive world for generations to come.
Andrea Coleman-Betts was born in Pittsburgh, Pennsylvania on January 2, 1956, to Raymond Dennis and Helen West Dennis. Though spending the first year of her life in the predominantly African-American neighborhood of Homewood, Ms. Coleman is a proud and life-long resident of Hazelwood, having relocated to the neighborhood with her mother and four siblings in 1957. Hazelwood is located in Pittsburgh and is situated along the Monongahela River. Geographically, Hazelwood borders the Greenfield, Oakland, Squirrel Hill, and Glen Hazel neighborhoods.
Ms. Dennis was a full-time employee of the United States Postal Service and worked the night shift to provide for her 5 children. Relocating to Hazelwood away from family, coupled with her mother's overnight work schedule, feelings of isolation and lack of familial support surfaced in Ms. Coleman at an early age. As a child, longing for kinship and community, Ms. Coleman ventured out into the Hazelwood community adopting what she calls her "aunties and uncles." Ms. Coleman shares:
"So, I went out in the community, and kind of engaged with other people and tried to adopt my aunties and uncles as we call them now, but they weren't born related. I found out that extended family, or what used to be called a village, kind of adopted me as well. So, I found myself growing within the community."
Building kinship and family with those we are not related to by any biological and/or legal connection challenges the traditional ideas and understanding of family. Ms. Coleman's ability to self-advocate for, identify, and recognize the importance of creating chosen family and structures of support as a young person can be considered a foreshadowing of her life's work in community building and advocacy work, including advocacy for people with disabilities.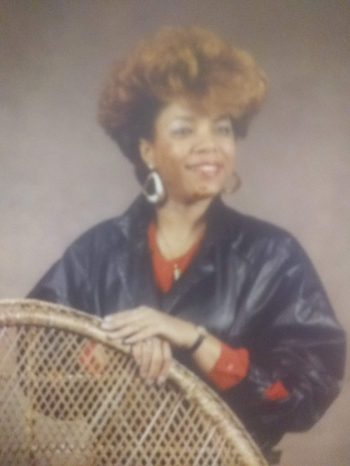 While her mother's income as a postal worker provided the family with lodging, food, and basic necessities, Ms. Coleman shares that there was not much disposable income to fund travel, vacations, or any local activities for social enjoyment. Feeling the financial pressures of limited resources and living in a six-person household, Ms. Coleman once again found herself seeking opportunities for support. It was through her search for employment as a teenager and previously established community ties, that she became integrated into the babysitting network of her neighborhood.
Ms. Coleman had her first of five children, a daughter, as a teen. Being a teen mother paired with her experience as a babysitter and nanny in Hazelwood, caring for and rearing children came naturally to Ms. Coleman. After graduating from Gladstone High School, Ms. Coleman continued with her babysitting work and now saw herself as a caregiver, which motivated her to form her own daycare business where she could teach and take care of children, long-term. She states, "I never had a teacher or a person in my family, or in my career at or in my high school days, ever ask me, what did I want or need to be in a career? Nobody said you should be a teacher; I told myself. I know I could be a teacher, especially after reading about Mary McLeod Bethune."
In addition to teaching, another budding interest of Ms. Coleman's was poetry. Discovering the power of writing in her childhood, throughout the years, Ms. Coleman became an avid journaler using prose and poetry to express herself and document her triumphs and challenges. The synergizing of these two interests resulted in Ms. Coleman enrolling in the Community College of Allegheny County, also known as CCAC.
Higher education opened many more doors for networking and career path exploration. At CCAC she had become a member of the Women's Choices program, a cohort-style program designed to offer support for first-generation college students. Still motivated to become a business owner, Ms. Coleman graduated from CCAC with a degree in Business Management. Prior to her studies and after completion of her program, Ms. Coleman held positions at the Downtown YMCA, Hazelwood YMCA, University of Pittsburgh Families of Excellence, Carnegie Library of Pittsburgh, Beginning with Books, Western PA School for Blind Children, Children's Institute, and the Jewish Community Center.
However, her deep interest and affinity for childcare and teaching remained present. Deeply committed to teaching, she shifted her focus back to school, earning a bachelor's degree in childhood development from Carlow University, and a master's in curriculum education at Gannon University, eventually establishing the Andrea Coleman Family Daycare Home. She also held positions at St. Edmund's Academy and Pittsburgh Public Schools.
However, it was during her tenure as a teacher in the Pittsburgh Public Schools, that Ms. Coleman began to experience burnout, and in 2004, was diagnosed with the autoimmune disease systemic lupus erythematosus, also known as SLE. It is a disease that disproportionately affects Black women, according to a 2019 study by David Chae et al:
"Black women are disproportionately affected by systemic lupus erythematosus (SLE), and they experience more rapid progression and worse outcomes compared with other groups. The constellation of psychosocial risk factors experienced by Black women with SLE compounds those more generally associated with the management of chronic disease, leading to worse disease trajectories in this population. Among these stressors is the interpersonal experience of racial discrimination, a distinct, qualitatively unique, and salient form of psychosocial stress that also may increase the risk of poor SLE outcomes."[1]
After some time, Ms. Coleman's condition continued to worsen to the point in which she was forced to retire from teaching and became financially dependent on social security disability. Six years after retiring and being impacted by various psychosocial factors due to her SLE diagnosis, Ms. Coleman experienced a stroke. Despite over 110 days of rehabilitation, she was never able to regain her ability to walk, which exacerbated her already existing health issues, and further complicated her lived experience as a Black woman to now being a Black woman with disabilities and wheelchair dependent.
Race and disability have a complicated but interconnected history.[2] Experiences and challenges at the intersection of race and disability can vary greatly depending on an individual's specific circumstances, cultural context, and societal factors, namely disproportionate impact on the quality of life due to systemic inequalities, as well as stereotypes and stigmas as a result of negative perceptions and misconceptions about physical and intellectual abilities. Since her diagnosis, Ms. Coleman has experienced not only interpersonal challenges but also discrimination around employment and housing.
After experiencing bouts of depression, low self-esteem, and questioning how much time she had in the philosophical and health sense, Ms. Coleman tapped into what had helped shape and structure her adolescence and early adulthood, her willpower and self-advocacy. Understanding that SLE and her stroke would have a long-term impact on her quality of life, Ms. Coleman knew that she would have to make lifestyle adjustments that would require gentleness and patience. As she shares, "Being physically disabled is serious, but we still deserve the patience and gentleness at the same time to accept that we are human."
Leaning into her advocacy, Ms. Coleman uses her individual voice to strengthen and amplify the collective voice of the disabled and those without disabilities living in the Pittsburgh community. A visible and respected community member, Ms. Coleman has served on a bevy of panels, programs, and boards such as :
Cohort of the Center of Life Program in Hazelwood on Social Justice
Forbes Fund Cohort to Emerging Leadership
Lupus Foundation of America (Philadelphia Branch)
Pittsburgh Federation of Teachers Local 400 member
Committee of the Affordable Housing for the Hazelwood Initiative
Committee of the Greater Hazelwood Community Collaboration
Membership within the Edna B. McKenzie Pittsburgh Branch of the Association for the Study of African American Life and History (ASALH)
The Penn Hills Advisory Council of the Pennsylvania Human Relations Commission
Age-Friendly Greater Pittsburgh Community Panel
Describing herself as a preaching and teaching prolific poet concerning social and human justice and disability advocate for ADA compliance and awareness, Ms. Coleman uses letter writing, poetry, lectures, and social media as tools of resistance and protest. In 2019, Ms. Coleman was instrumental in getting the local Rite Aid in the Hazelwood community to install a door actuator that would allow people with disabilities and others to enter the store comfortably. By highlighting the importance of inclusivity and equal rights in her letter to the Rite Aid corporate office, she successfully drew attention to the issue and initiated positive change. The installation of a door actuator was not only a great help to disabled persons, but also to elders, expectant and current parents, and other people with general assistance needs, all of whom Ms. Coleman advocates for. 
Still keen on business and community development, Ms. Coleman established the Black History Initiative in Hazelwood and is also the writer of the Straight Outta Hazelwood profile series, and her most recent initiative is the 2023 launching of her new curriculum, P>U>S>H> Prayers Up Sends Hope, geared towards addressing domestic violence.
Ms. Coleman is also the founder of the Garden of Different Abilities in Hazelwood, established in 2017. The mission of Garden of Different Abilities is "to give attention to the servicing and recognizing of all humankind!" The Garden of Different Abilities offers several programmatic events, most notably the annual Walk, Talk, and Roll event. Walk, Talk, and Roll is a parade for people in wheelchairs, aiming to form a connection between people with disabilities and raise awareness for their needs in the community. Ms. Coleman further offers, "It's kind of a peaceful protest, to bring awareness and let people see how we function and our immobility of trying to get down sidewalks in our community."
Ms. Coleman has dedicated herself to promoting equal access and opportunities for individuals with disabilities. She believes that there is still more work to be done to improve the lives of people with disabilities and create a truly inclusive society. "I'm a dreamer, so I still want to expand myself as well, and in my organization to be able to help others or give them the resources, or the support, to find out or try to get a mission up in their organization or their buildings, [that supports] being ADA compliant."
At 67, Ms. Coleman continues to advocate for change and actively seeks out opportunities to promote accessibility and equality in various aspects of community life, especially in her beloved community of Hazelwood.
Bibliography
[1] Harris, Jasmine E. 2021. "Reckoning with race and disability." Yale Law Journal Forum+ H2332 130 (June): 916-958. https://www.yalelawjournal.org/pdf/HarrisEssay_a4tipb29.pdf
[2] Chae, David H., Connor D. Martz, Thomas E. Fuller-Rowell, Erica C. Spears, Tianqi Tenchi Gao Smith, Evelyn A. Hunter, Cristina Drenkard, and S. Sam Lim. 2019. "Racial discrimination, disease activity, and organ damage: the Black Women's Experiences Living With Lupus (BeWELL) study." American Journal of Epidemiology 188, no. 8 (May): 1434-1443. DOI: 10.1093/aje/kwz105