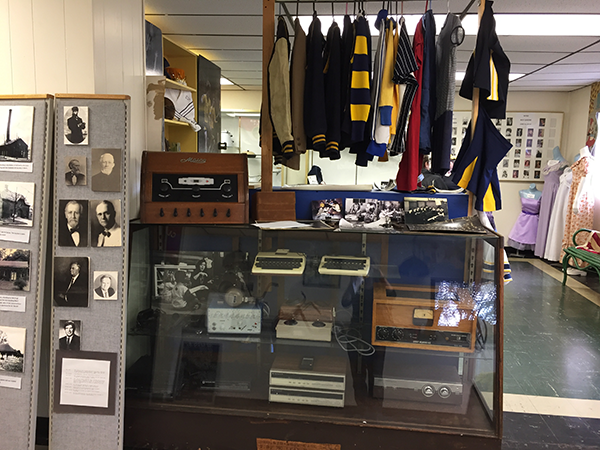 Sierra Green and Emily Ruby of the Heinz History Center recently met with Aaron and Chris Noschese at the Western Pennsylvania School for the Deaf to discuss preservation. Green, Ruby, and Chris Noschese are members of the Consortium steering committee.
The school has an extensive collection of original items that reflects its history, including photographs, yearbooks, correspondence, newsletters, film, athletic uniforms, desks, and much more. They've already integrated some of these materials into historical displays throughout the school.
"They understand the wonderful history that they have and they're really hoping to take steps to proactively care for it and preserve the pieces of history that they have and create a space for people to engage with the history of the school," said Green.
Notably, they have a significant run of the school's internal newsletter. Green said this type of communication can offer an incredible window into what day-to-day life was like for students and teachers at the school.
The school's long-term plans include creating an onsite museum and organizing and preserving the items they've saved. Green and Ruby offered some general advice on preservation, including blocking natural light and keeping the temperature and humidity as stable as possible in spaces where historical items are stored or displayed. As the school moves forward with the preservation project, the Heinz History Center will share their expertise as needed.
Read more about the school's history in an article from a previous visit by Consortium members.
The Consortium can provide guidance to individuals and organizations about preserving and finding repositories for historic materials. Take our survey to share information about your historic materials or contact the Consortium at info@wpdhac.org.