A new book by Bill Steigerwald tracks the life and wo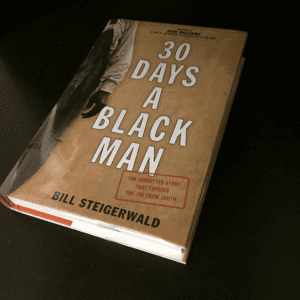 rk of Ray Sprigle, a Pulitzer-prize winning journalist for the Pittsburgh Post Gazette. The book, 30 Days a Black Man: The Forgotten Story That Exposed the Jim Crow South, highlights Sprigle's time disguised as a black man to explore the workings of Jim Crow laws in the South in 1948.
But this wasn't his only undercover assignment. In 1931, he checked himself into Mayview State Hospital, a psychiatric hospital in Allegheny County that closed in 2008. The series that resulted—"Over the Hills to Mayview"—was a stark look at the conditions in the institution described by the newspaper as  "the hospital and home for the unfortunates" and which Sprigle called "the land of the hopeless" after his visit. At the time, Mayview served not only as a psychiatric hospital, but also as a last-resort home for people who were homeless, disabled, or otherwise living on the margins of society, as well as a hospital for the poor.
The week-long series gave people a first look into the shocking conditions endured by people consigned to such institutions, as well as a balanced look at the effects of underfunding and understaffing. He described the workers as caring and patient but woefully unable to do much with the scant resources available to them. He described the patients:
"They don't smile much down in Mayview. The smiles are all left behind in those happier years when life too smiled and one could smile back at it."
Sprigle's reporting was a very early precursor to exposés in the 1960s and 1970s that revealed the horrific conditions in institutions for people with disabilities. As documented in From Wrongs to Rights, the roots of the nationwide deinstitutionalization movement trace back to the tireless work of a group of mothers in Pennsylvania, including Ginny Thornburgh (wife of former Pennsylvania Governor Dick Thornburgh), who visited private and public facilities across the state and demanded change.