From the Era of Institutions to the Innovative Options of Today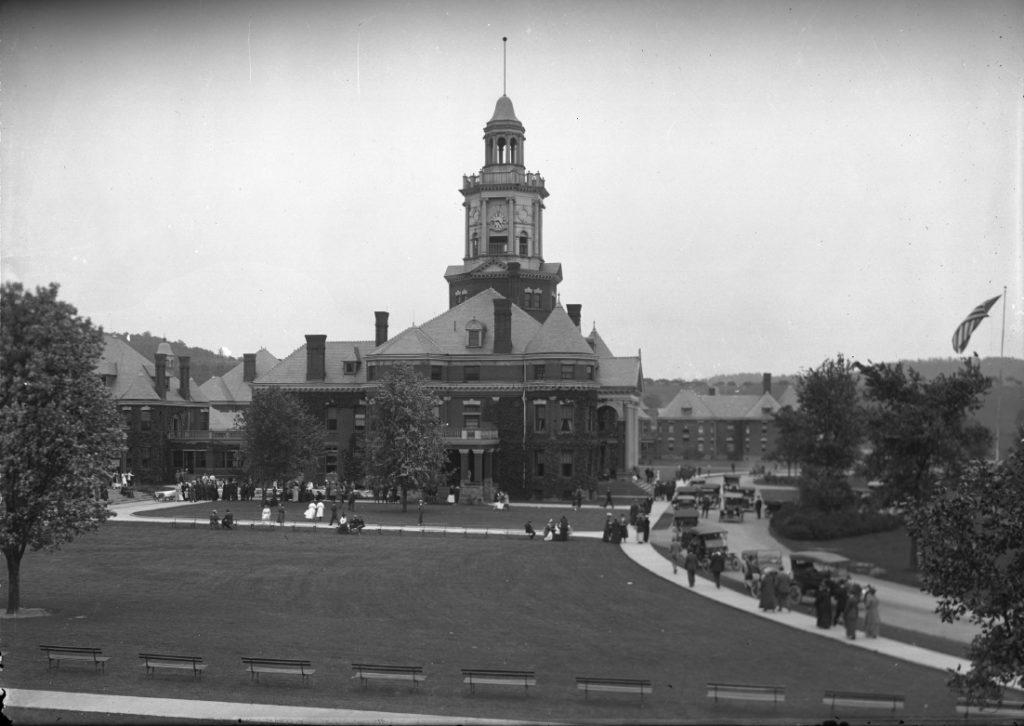 Date: Thursday, October 26, 2023
Time: 9:00 AM – 11:00 AM EST
FREE Virtual Event
Join Western Pennsylvania Disability History and Action Consortium for a morning of empowerment, education, and discussion as we examine the development of home- and community-based services and look to the future. We are excited to present an engaging program featuring two impactful short films, a keynote address by a distinguished guest, and a thought-provoking panel discussion with experts in the field.
Event Agenda
9:00 AM – 9:05 AM EST Opening Remarks
Get ready to embark on a journey of discovery as we kick off the event with a warm welcome and an overview of what's in store.
9:05 AM – 9:15 AM EST Film Screening: From Wrongs to Rights
From Wrongs to Rights is a powerful short film that recounts the beginning of the deinstitutionalization movement in Western Pennsylvania. Witness advocates' extraordinary fight for justice, equality, and inclusion, and gain insight into the challenges they faced.
9:15 AM – 9:30 AM EST Exclusive Premiere: Polk Center 1897-2023: A Reflection
Be among the first to view the brand new, never-before-seen short film, Polk Center 1897-2023: A Reflection. This film offers perspective on the 2023 closing of the institution and the remarkable evolution in community living over the last half-century.
9:30 AM – 10:15 AM EST Keynote Address by Jill Jacobs
Join us for a keynote address by Jill Jacobs, Commissioner for the U.S. Administration on Disabilities for the Administration for Community Living, a program of the U.S. Department of Health and Human Services. Commissioner Jacobs will reflect on the history of advocacy and the right to community living. She will also address current challenges to the future of home and community-based services and share the initiatives her organization is undertaking to drive positive change.
10:15 AM – 11:00 AM EST Panel Discussion: Shaping the Future of Home- and Community-Based Services (Moderated by disability rights leader Chaz Kellem)
Engage in a dynamic panel discussion featuring three esteemed experts in the field of home- and community-based services:
Kristin Ahrens, Deputy Secretary of Pennsylvania's Office of Developmental Programs (ODP) within the Department of Human Services.
Hope Dittmeier, Executive Director of Mattingly Edge, a trailblazing organization in the field of community living.
Christopher Liuzzo, Independent Consultant with a wealth of experience in the field.
Gain valuable insights and perspectives on the challenges and opportunities facing home- and community-based services in the modern era.
11:00 AM EST Closing Remarks
Reflection, key takeaways, and encouragement for further exploration of innovative options for community living.
Who Should Attend
People with disabilities, families, provider agencies, public agencies, legislators, educators, and disability advocates.
Registration Information
Don't miss this unique opportunity to engage with thought leaders, explore disability history, and contribute to the ongoing conversation about the future of home- and community-based services.
We look forward to having you join us on Thursday, October 26, 2023, from 9:00 AM to 11:00 AM EST. Together, we can create a more inclusive and supportive future for all members of our community.
Event Partners
The Consortium is grateful to the following organizations who made this event possible:
Funding for this event was provided by A.W. Mellon Foundation.
Event technical support provided by Heinz History Center.
Filmmaking services for Polk Center 1897-2023: A Reflection provided by ArtifactLA.
Event planning support provided by our Executive Committee, including staff members from Temple University Institute on Disabilities, Achieva, and Heinz History Center, as well as community advocates.
Accessibility
ASL interpretation will be provided at the event as well as closed captioning for the event, including videos. If you require additional accommodations, please email info@wpdhac.org.