Dr. J. Kaye Cupples devoted his career to students with disabilities, seeking to create learning environments of support and inclusion. When Dr. Cupples passed away in 2019 at age 68, the Pittsburgh disability community mourned the loss of the passionate educator and administrator in the Pittsburgh Public Schools and at local universities.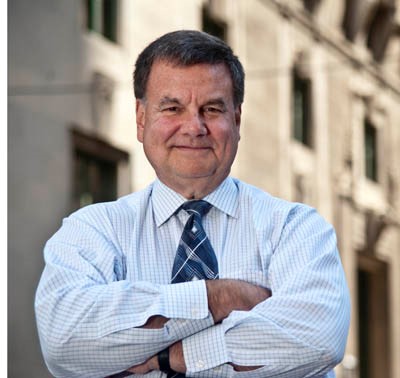 In honor of Dr. Cupples, a scholarship fund has been established at the Arc of Greater Pittsburgh, a component of Achieva, to continue the legacy of his influence and dedication. The scholarship was formally launched at a memorial for Dr. Cupples at Senator John Heinz History Center on September 29, 2021. The City of Pittsburgh issued a proclamation marking the date "Dr. J. Kaye Cupples Day."
Scholarship awards will help students with intellectual or developmental disabilities cover costs for tuition, fees and books at a post-secondary education program at a college, university or trade school. To be eligible, applicants must live in the city of Pittsburgh, attend (or have attended) the Pittsburgh Public Schools (or an Approved Private School as a Pittsburgh Public Schools student), and have (or have had) an Individual Education Plan. Students from other school districts who attend Pittsburgh Public Schools programs may also apply.
In a 2011 faculty profile interview with Point Park University, Dr. Cupples said, "My first love is teaching kids with disabilities….However, working in administrative roles gave me the opportunity to provide leadership to schools on various issues surrounding inclusive practices."
Dr. Cupples began his career in the Pittsburgh Public School as a speech and language pathologist. He became a supervisor for special education, associate director for special education, then executive director of the Program for Students with Exceptionalities. In his last position in the Pittsburgh Public Schools, Executive Assistant to the Superintendent, his oversight expanded to include athletics and student services. Among Dr. Cupple's lasting achievements was helping to establish the successful C.I.T.Y. Connections program for students ages 18 to 21.
Dr. Cupples served on the faculty of the University of Pittsburgh, Carlow University and Point Park University. At Point Park, he headed the Department of Special Education. He was the author of numerous articles related to special education, and a principle partner of WingSpan Alliance Special Education Consulting Services. He served on the board of the Parent Education and Advocacy Leadership (PEAL) Center and The Watson Institute, which is naming a building in his honor. Find more information about the scholarship here.