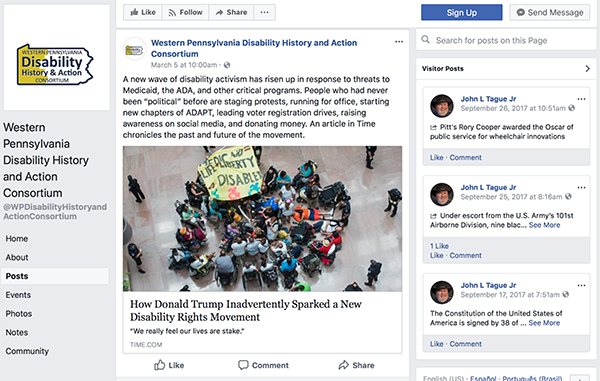 Have you looked at our Facebook page lately?
You can take two simple steps to help spread news by and about the Western Pennsylvania Disability History and Action Consortium.
If you are active on Facebook, please take a moment to LIKE our page. This helps bring our posts to your attention. The LIKE button is at the top of the page, right under the large image of our logo.
If you see a post from/on our page that is interesting, please SHARE it with your Facebook friends by clicking SHARE at the bottom of the post. You can also LIKE a post at the bottom of the post.
Many of you, our readers, are well-connected online
and your sharing/liking our posts and our page can make a huge difference in how many people see our news.
Thank you for your support!